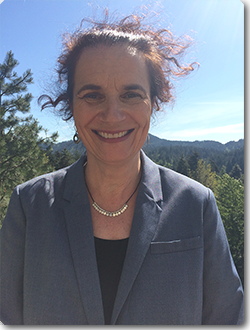 Cindy Danforth received her Juris Doctorate degree from the University of Oregon School of Law. From 1997 through 2003, Ms. Danforth worked as an Assistant Attorney General in the Appellate and Trial Divisions of the Oregon Department of Justice. Ms. Danforth represented numerous state agencies and employees in a variety of cases in federal and state court.

Since 2004, Ms. Danforth has represented clients in employment and civil rights cases. Ms. Danforth also practices public records litigation.

Prior to becoming a lawyer, Ms. Danforth worked in the broadcasting and cable industries in Chicago, Portland and San Francisco. Ms. Danforth graduated magna cum laude with a Bachelor of Arts degree in Speech Communications from Northern Illinois University. Ms. Danforth is a member of the Oregon State Bar, the Lane County Bar Association, Oregon Women Lawyers, the State Lawyers Assistance Committee ("SLAC"), and the Oregon Trial Lawyers Association.

Ms. Danforth lives in Eugene with her husband and daughter.